Web Templates

Landing Pages

Angular Experts

ReactJS
New Look & Feel for your website
Front-End Development Service
What is Front-End Development Services And Why Is It Important For Your Business?
Front-end development is the process of creating the user interface and web design for a website or application. In other words, it is the side of the website that users or clients see. This includes the layout, color scheme, typography, and overall look and feel of the site. Front-end developers use a variety of programming languages and tools to create responsive and interactive user interfaces. The goal of front-end development is to make the user experience as seamless and enjoyable as possible.
In order to achieve this, front-end developers must have a strong understanding of user experience design principles. They must also be able to code in multiple programming languages and be proficient in using various web development tools. By offering a high-quality front-end development service, we can help you create a website or application that is visually appealing and easy to use. Contact us today at Tech Integrations to learn more about our front-end development services.
How Can We At Tech Integrations Help You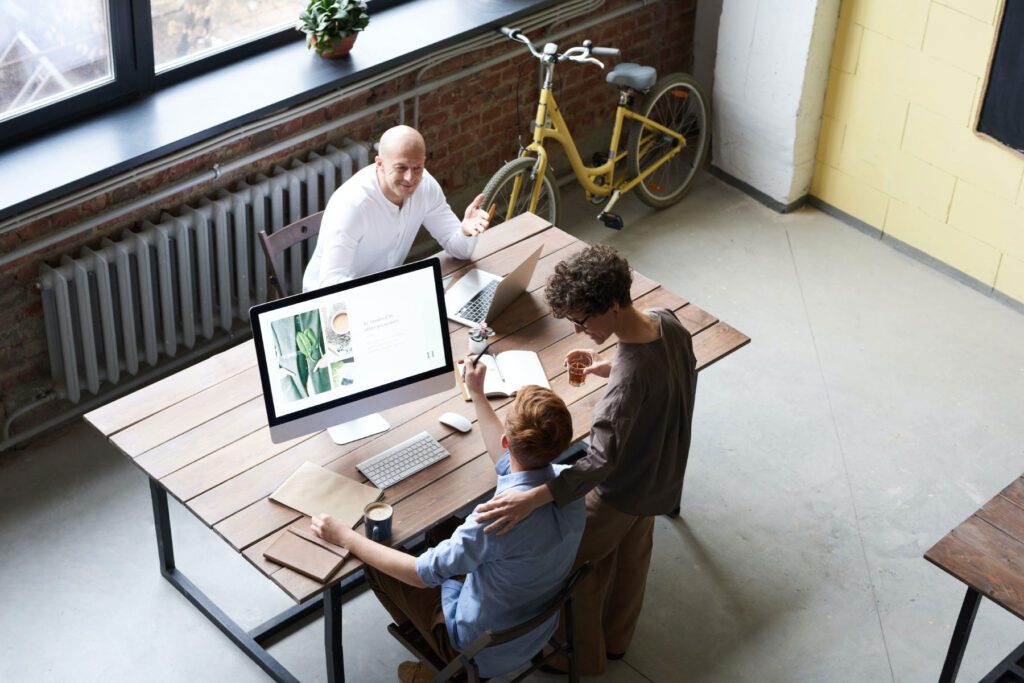 At Tech Integrations, we understand that the Front-end is essential to the success of any website or application. We take a comprehensive and collaborative approach to Front-end development, working closely with our clients to ensure that their needs are met. We specialize in integrating the latest technologies and trends into our clients' Front-ends, allowing them to stay ahead of the competition.

Our team of experienced developers is dedicated to creating custom solutions that are both user-friendly and visually appealing. We believe that the Front-end should be an extension of our client's brand, and we work hard to create a unique and cohesive experience for their users. Contact us at Tech Integrations today to learn more about how our team of experts can help you develop the best Front-end for your website or application. 
Why Do You Need A Good Developer
A website's front-end is the face of the business. It is what visitors see and interact with when they first arrive. A well-designed front-end can make an excellent first impression, while a poorly designed one can turn visitors away. That's why it's so important to have an exceptional front-end developer working on your site.
A good developer will not only have the technical skills to create a beautiful and user-friendly interface but also the creative vision to develop an engaging and branded experience for your company's website. A solid front-end is essential to success in today's competitive market. So if you're looking to take your website to the next level, be sure to contact Tech Integrations to find the best front-end developer for the job.
If you are in the market for a new website for your company or your current website needs an update, our team of front-end developers can help. We specialize in creating beautiful and user-friendly websites that will make your business stand out from the rest. Contact us today and we can get you started started!